Los Diez Mandamientos
(1956)
Los Diez Mandamientos
(1956)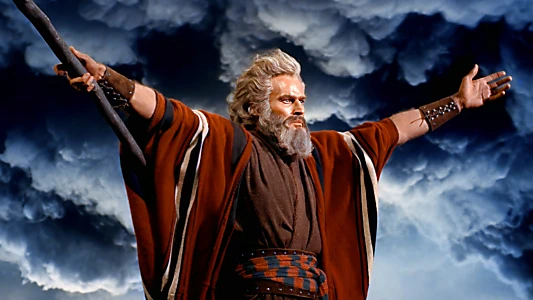 Sinopsis
.
Drama bíblico ambientado en el Antiguo Egipto que narra la historia de Moisés, favorito de la familia del faraón, que decide renunciar a su vida de privilegios para conducir a su pueblo, los hebreos esclavizados en Egipto, hacia la libertad.
Donde Ver
.

Alquilar

Alquilar

Alquilar

Fijo

Alquilar
Actualmente Los Diez Mandamientos película completa está disponible para streaming en línea, alquiler, compra o mira gratis en: Apple TV, Google Play Movies, Amazon Video, Movistar Plus, Rakuten TV
Powered by
Galería
.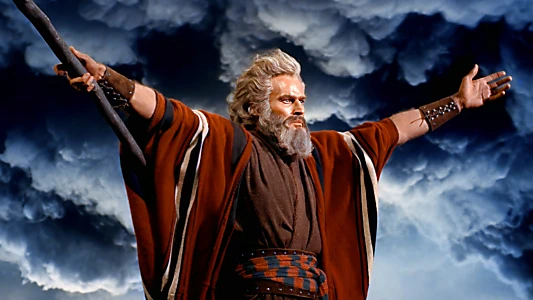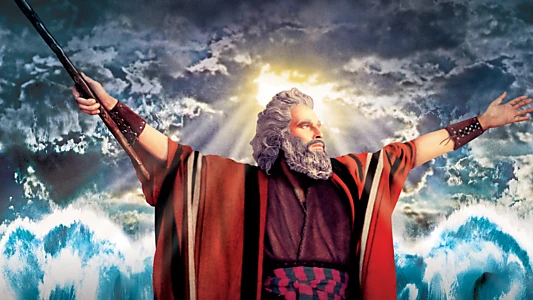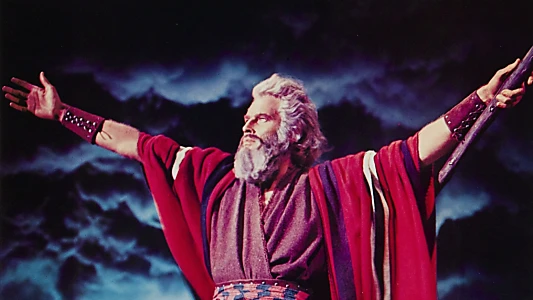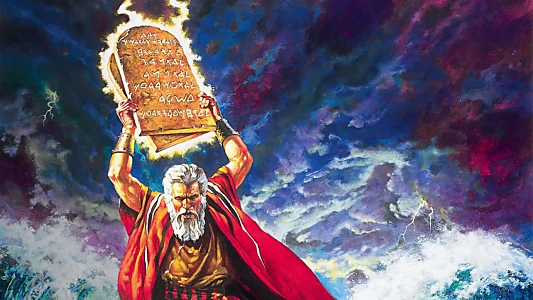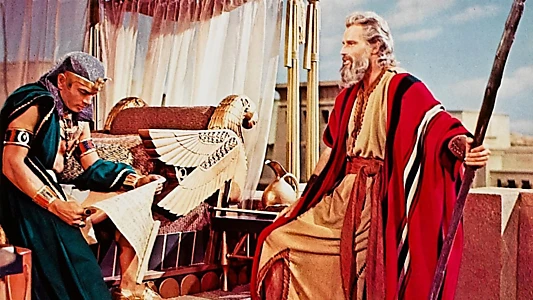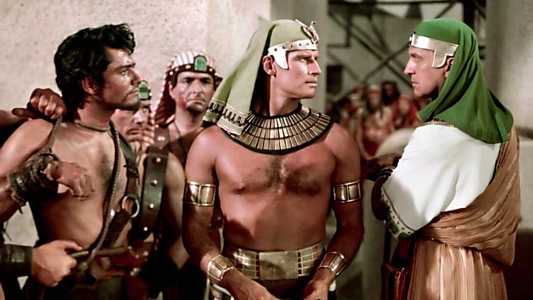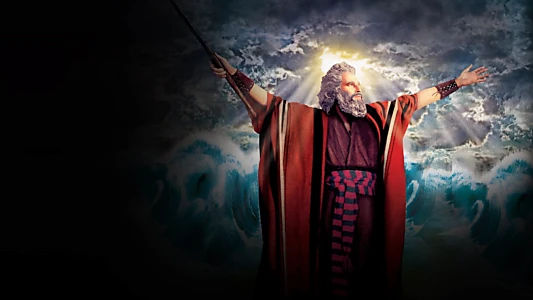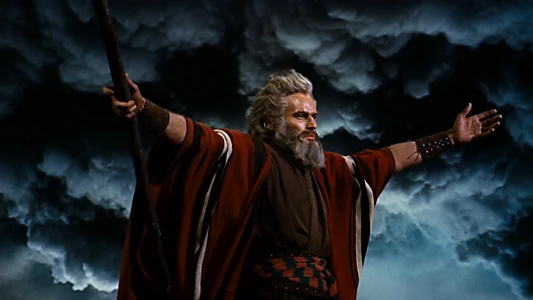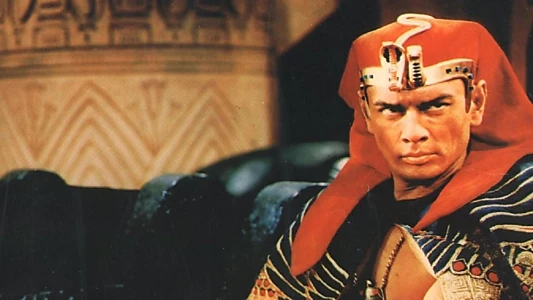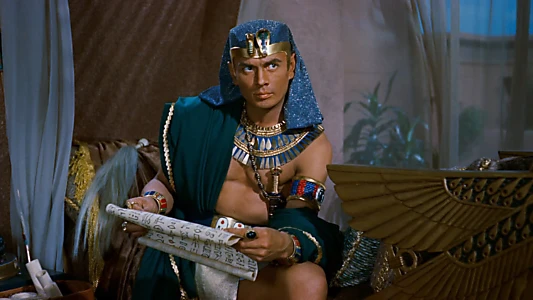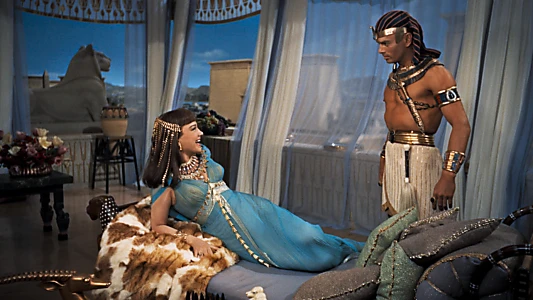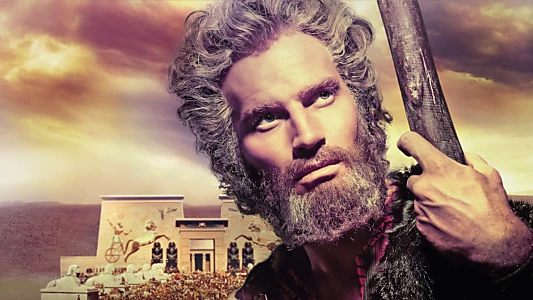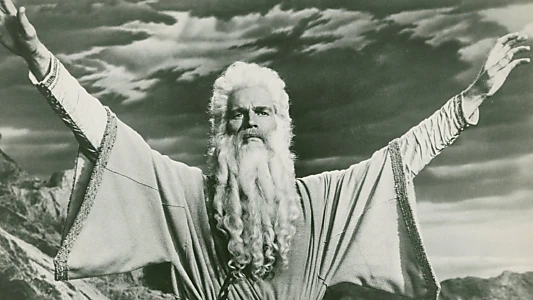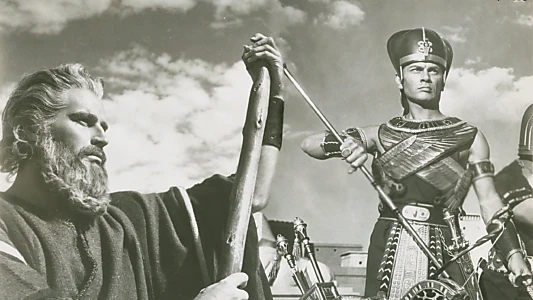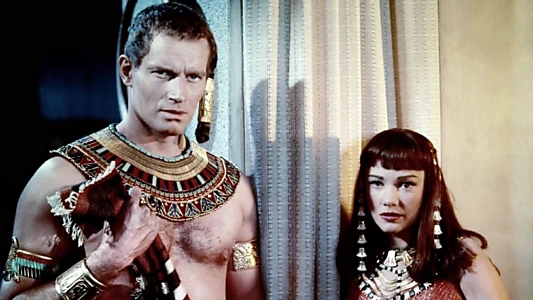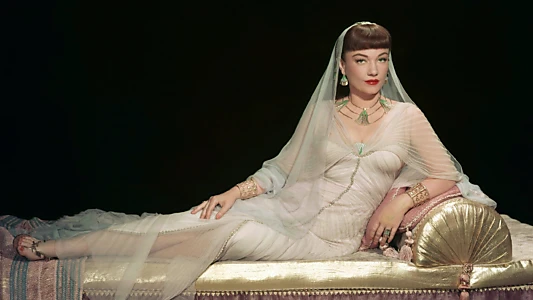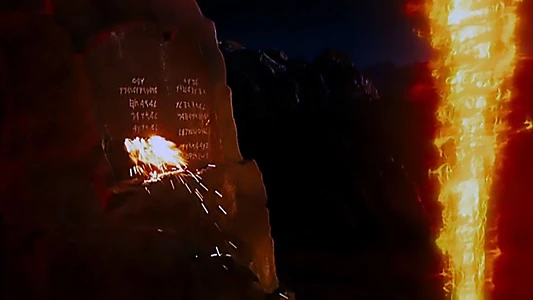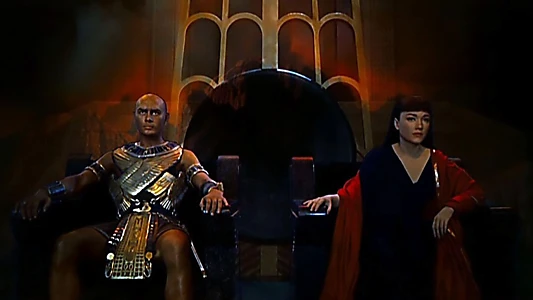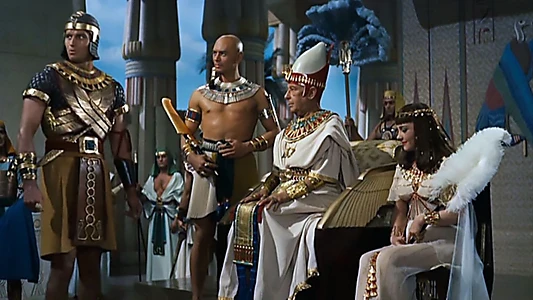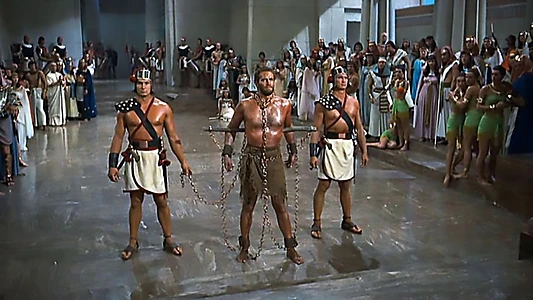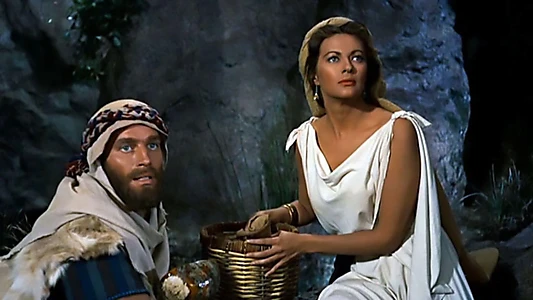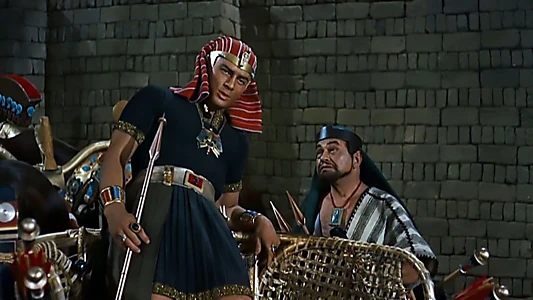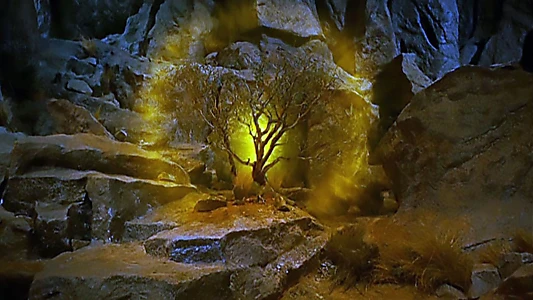 Información
.
Fecha de Lanzamiento
5 de octubre de 1956
Título original
The Ten Commandments
Estado
Estrenada
Tiempo de ejecución
3h 40m
Calificación de Contenido
G
Presupuesto
$13,000,000
Ingresos
$122,700,000
Géneros
Wiki
.
Los diez mandamientos (en inglés, The Ten Commandments) es una película estadounidense épica de 1956, dirigida y producida por Cecil B. DeMille, filmada en VistaVision (color proporcionado por Technicolor) y distribuida por Paramount Pictures. Dramatiza la historia narrada en el libro del Éxodo de la Biblia, cuya autoría tradicionalmente se atribuye a Moisés, un príncipe egipcio adoptado que se convierte en el líder de su pueblo, liberando la esclavizada nación hebrea del yugo egipcio y, por lo tanto, dirige el éxodo al Monte Sinaí, donde recibe los Diez Mandamientos de parte de Dios.


La película está protagonizada por Charlton Heston como Moisés, Yul Brynner como Ramsés II, Anne Baxter como Nefertari, Edward G. Robinson como Datán, Yvonne De Carlo como Séfora, Debra Paget como Lilia y John Derek como Josué; y se destacan Sir Cedric Hardwicke como Seti, Nina Foch como Bitia, Martha Scott como Jocabed, Judith Anderson como Memnet y Vincent Price como Baka.


Rodada en Egipto, el Monte Sinaí y la península del Sinaí, Los diez mandamientos fue la última y más exitosa película dirigida por DeMille. Es una versión parcial de su película muda del mismo título de 1923, y contó con uno de los sets de filmación más grandes en la historia del cine.​ También fue la película más cara realizada al momento de su estreno.​ Recaudó más de 65 millones de dólares en la taquilla estadounidense.​ Es la sexta película más taquillera de todos los tiempos, con un total ajustado por inflación de más de mil millones de dólares.​


En 1957, la película fue nominada a siete Óscar, ganando el mejores efectos especiales (John P. Fulton , ASC) y nominada en las categorías de mejor película, a la mejor dirección artística, a la mejor fotografía, al mejor montaje, al mejor sonido y al mejor vestuario.​. DeMille ganó el Premio del Círculo de Críticos de Cine de la Prensa en Idiomas Extranjeros al Mejor Director. Charlton Heston fue nominado a un Globo de Oro por Mejor Actor en Drama. Yul Brynner ganó el National Board of Review al mejor actor para esta película, así como Anastasia y El rey y yo. Heston, Anne Baxter e Yvonne De Carlo ganaron Premios Laurel al mejor actor dramático, quinta mejor actriz dramática y tercera mejor actriz de reparto, respectivamente.


También es una de las películas más exitosas desde el punto de vista financiero jamás realizada, recaudando aproximadamente 122,7 millones de dólares (equivalente a 1,17 mil millones en 2020) en taquilla durante su estreno inicial; fue la película más exitosa de 1956 y la segunda película más taquillera de la década. Según Guinness World Records, en términos de exhibición teatral es la octava película más exitosa de todos los tiempos cuando la taquilla bruta se ajusta a la inflación. La escena de Moisés abriendo un paso por el mar Rojo es considerada por muchos críticos como clásica en la historia del cine. La película forma parte del AFI's 10 Top 10 en la categoría de "Películas épicas".​


En 1999, la película fue considerada «cultural, histórica y estéticamente significativa» por la Biblioteca del Congreso de Estados Unidos y seleccionada para su preservación en el National Film Registry.​ En junio de 2008, el American Film Institute reveló las diez mejores películas en diez géneros cinematográficos estadounidenses, después de encuestar a más de 1500 personas de la comunidad creativa. La película fue catalogada como la décima mejor película del género épico. Varias cadenas de televisión ha transmitido la película en horario de máxima audiencia durante la temporada de Pascua todos los años desde 1973.​​