La vuelta al mundo en 80 días
(1956)
La vuelta al mundo en 80 días
(1956)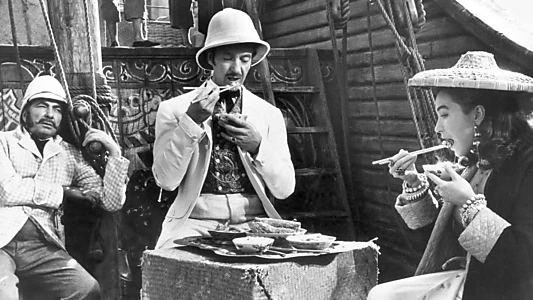 Sinopsis
.
Adaptación de la novela homónima de Julio Verne. Un ladrón ha robado 55.000 libras del banco de Inglaterra. Todos creen que ha sido Philleas Fogg, un auténtico caballero inglés, que ha hecho una apuesta con sus compañeros de club, asegurando que es capaz de dar la vuelta al mundo en 80 días.
Donde Ver
.

Alquilar

Alquilar

Alquilar

Fijo
Actualmente La vuelta al mundo en 80 días película completa está disponible para streaming en línea, alquiler, compra o mira gratis en: Apple TV, Google Play Movies, Amazon Video, Filmin
Powered by
Galería
.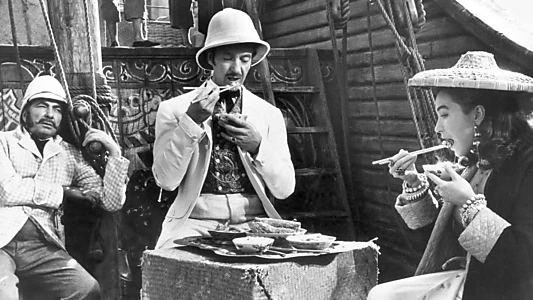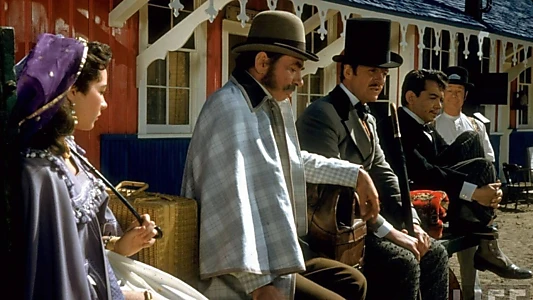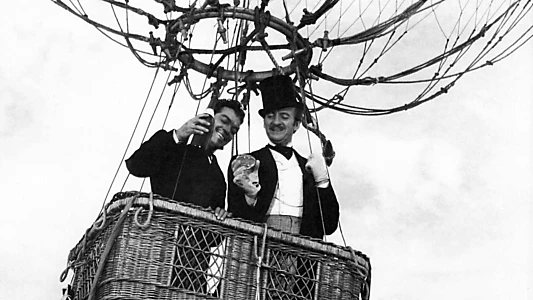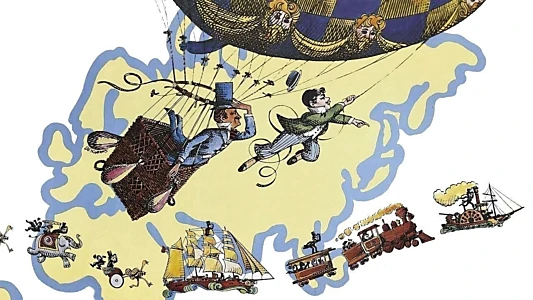 Información
.
Fecha de Lanzamiento
17 de octubre de 1956
Título original
Around the World in Eighty Days
Estado
Estrenada
Tiempo de ejecución
3h 2m
Calificación de Contenido
G
Presupuesto
$6,000,000
Ingresos
$42,000,000
Locaciones de Filmacion
New Mexico · Newport Beach, United States of America · Paris, France · Yokohama, Japan · Bangkok, Thailand · Madrid, Spain · Hong Kong, People's Republic of China · Sylhet, Bangladesh · Hyde Park, United Kingdom
Géneros
Wiki
.
La vuelta al mundo en ochenta días (Around the World in Eighty Days) es una película estadounidense de 1956 dirigida por Michael Anderson y producida por Michael Todd, basada en la novela homónima del escritor francés Julio Verne. La película narra la historia del caballero inglés Phileas Fogg, que apuesta la mitad de su fortuna con sus compañeros del Reform Club a que es capaz de realizar un viaje alrededor del mundo en 80 días. Su travesía va desde Inglaterra, sigue por Francia, España, el canal de Suez, India, Hong Kong, Japón y Estados Unidos.


Es una película de alto presupuesto de Hollywood, producida por Michael Todd en su pionero sistema de 70mm (Todd-AO) para obtener la más alta resolución de pantalla grande disponible en su tiempo. La película está protagonizada por David Niven y Cantinflas, quienes interpretan a Phileas Fogg y a Picaporte, respectivamente.


En esta película, muchos famosos actores hacen pequeñas apariciones (para las que Todd inventa el término cameo), como Marlene Dietrich, Buster Keaton, George Raft, Frank Sinatra, John Gielgud, Trevor Howard, Peter Lorre, Charles Boyer, Cesar Romero y Fernandel; participa también el torero español Luis Miguel Dominguín.​ Fue bien acogida por la crítica y aún más por la comunidad de Hollywood, y obtuvo cinco premios Óscar, entre ellos el de mejor película (pero no el de mejor dirección), y dos Globos de Oro.